DIY Mini Flight Deck
Why?
To mount your first instrument so that it is usable you need a flight deck. Mounting instruments on things like legs, arms or risers can make them inaccessible while thermaling if you are leaning away from them.
Many flight decks are available but are often expensive. This is a cheap quick way to make an ultralight mini flight deck.
How Does it Work
I've found these generally attach best on the chest strap next to the carabiner. A piece of velcro wraps around the back of the bracket to lock it in place.
All flight decks have the loop/fuzzy side of the velcro on them so make sure to put the correct side on the bracket
Supplies
Construction
Figure out where you want the bracket on your harness then bend the metal to wrap around the webbing so it can slip on and off. The length of the bracket can be angled forward or back for maximum viewing.
Take some sand paper or a file to grind down any sharp edges that could damage your harness.
Wrap the entire bracket with the sticky backed loop/fuzzy velcro. This should cover as many of the edges as possible. The only parts that shouldn't be covered with the velcro is the part of the bracket that is bent to hook onto the harness webbing.
Cut a piece of of the sew on velcro (hook side) to warp around the front and back of the bracket to cover the area that hooks onto the harness webbing. This will lock the bracket into place.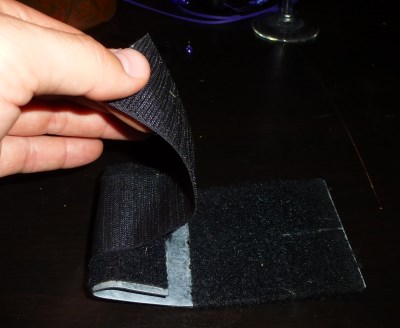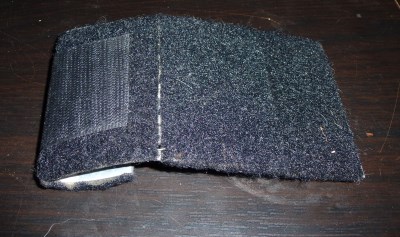 This unit is meant for my tandem and goes onto the spreader bars. I have another unit that goes onto the chest strap of a regular harness but it's MIA right now.